Newnan Railroads, Norfolk Southern "Ghost Train"
This page is an experiment to get a page ranked high for a specific term such as "Newnan Railroads"
I wanted to see if creating a page on my personal website is better than posting an article about the same thing on ActiveRain. Since Richard Weisser wrote a nice blog post, Newnan Railroads: The Norfolk Southern "Ghost Train and Google" , I thought it would be a good experiment to test out. He said that he optimized his post to get good rankings so it should be a good comparison.
I'll outline some of the things I will try to do to optimize this page.
Link to another article such as I just did above. It might leak some Google Juice and give that post a boost but I think it's important to have good links out to other article about the topic. An authority site for trains and locomotives might link to Norfolk Southern Railroad

Do a search for "railroads" and link to the top result. So I'll link to CSX.

Since it's my website, it's easy to have control of the url name. I chose to keep it simple "newnan-railroads". You probably don't need the hyphen between the words but I like to keep it easy for the engines.

My meta title tag uses the key work first. I also make sure it represents what the page is about. "Newnan Railroads, Google Experiment"

My meta description, "Norfolk Southern Train Tracks in Newnan Georgia, How to Get Good Search Ranking", uses a few other train terms and describes the page.

I use my keyword as the title of my post on the page and bold it and use a large font.

I will also link to this specific page from my home page and then also from the shared borders on every page on my site. I'll use the anchor text "Newnan railroads"

I will also put a link on my ActiveRain blog in the sidebar. I'll mix it up a bit and use the anchor text "Newnan trains"
I am posting this at 8am on December 7th 2009. It probably won't get indexed as quickly as ActiveRain but I'm hoping it has more staying power. What I've noticed with blog posts is that they lose ranking over time.
Update 03/01/2010:
It's been about 3 months now. This page is coming up #3 for "Newnan Railroads" right behind the ActiveRain post.
Today I read something about Google's Wonder wheel. It gives 8 terms that it considers related to a specific search term. For "Newnan Railroads" the related terms are tow headed, better homes and gardens, the great smoky mountains national park, fayette county, keller williams realty, ghost train, norfolk southern and railroad spur.
I will see if mentioning these terms and linking out to a few will make a difference. The rankings have been steady for the past month so any change might be attributed to this update.
I will also change the title tag to "Newnan Railroads, Google Experiment, Norfolk Southern ghost train"
If you are in the market to buy a home in Newnan, Cathi Cronin can arrange a personal tour of any home on the market. Cathi is HomeAtlanta.com's Coweta County specialist.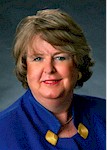 Cathy Cronin

Search, Learn & Save
Get the best mortgage
Paul Cook, Post Creek Mortgage 678-631-3217
Choosing how to hold properties
Larry Feldman, real estate attorney
Popular Pages
Recommended Professionals:
Atlanta Home Loans
Get pre-approved and shop rates
Where We Do Business
Our market area is in the north metro Atlanta area. We service Cobb County, north Fulton County, Dekalb County, Forsyth County and Gwinnett County. We are very familiar with Sandy Springs, Dunwoody, Marietta, Roswell, Alpharetta, Buckhead, and Midtown.
We have sold homes inside the perimeter and outside the perimeter. We can't know everything so for clients who want to look for property in Peachtree City, Newnan, Stone Mountain, Douglasville, Macon and areas further out we will gladly recommend a good agent who specializes in those areas.
We help buyers negotiate with builders for residential new construction houses. New houses in Atlanta are hot right now. We can represent you in the purchase of your new house built by any of the following builders: Torrey Homes, MDC Homes, Centex Homes, Pulte Homes, Morrison Homes, Ryland Homes, John Wieland Homes, Winmark Homes, Meridian Homes, John Willis Homes, Benchmark Homes and many more home builders.
We can help clients find short term apartments for rent but normally we don't work with clients who are just looking for rentals. We do help clients find Atlanta condos. We can also help you purchase HUD homes in Atlanta. We are an authorized agent with them and have the HUD key to get into HUD homes. We have access to foreclosure homes that banks want to sell.
We love showing executive homes and luxury homes. We always like to know how people find our site. Send us an email and tell us which search term you used. Some terms that we might be found by are realty Atlanta, Ga homes, Atlanta realty, condos Atlanta, Atlanta realestate, Atlanta property, houses Atlanta, Atlanta realtors, Ga houses, or realtors Atlanta. Maybe you found us by typing in Atlanta MLS listings, or Atlanta MLS search, or MLS Atlanta GA. Hopefully we don't come up under nursing homes or funeral homes.
It is always amazing to me how the Internet can allow total strangers to find each other and build new business relationships. It truly is becoming a small, interconnected world.
Popular Pages
Earn Money and Have Fun
Atlanta Paid Focus Groups
Chicago Paid Focus Groups
Dallas Paid Focus Groups
Boston Paid Focus Groups
Houston Paid Focus Groups
Free Government Cell Phones