Pinehurst Condos For Sale
To preview all of the Pinehurst NC Condos Click Here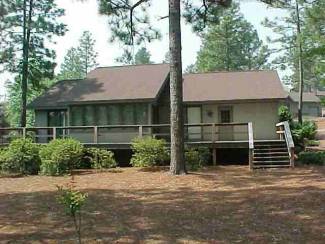 Pinehurst condos offer a good alternative for people who are not quite ready to settle permanently, but find Pinehurst to be a favorite destination for three or four long weekends each year. A Pinehurst condo offers a getaway location as well as a great opportunity to purchase an income producing property in a resort community.
Pinehurst condominiums are located throughout several of the Pinehurst championship golf course communities as well as waterfront properties situated around Lake Pinehurst. The condominiums offer a practical carefree way to enjoy Pinehurst and go home with a minimum concern about property upkeep and maintenance. Most of the Pinehurst condominiums and town homes can be rented throughout the year through local companies that offer golf package getaways at most of the 46 local golf courses.
The Pinehurst condos located on Pinehurst 3, 4 and 5 courses offer great golf and water views while the condos at Pinehurst #6 offer the added privacy typically found in single family homes. Condo owners have access to numerous Pools throughout the Pinehurst area as well as the Pinehurst marina.
Condominium price range from about $60,000-90,000 for a one-bedroom unit (about 700 square feet of living space) to $130,000-230,000 for a three-bedroom unit (about 1500-2200 square feet of living space).
Luxury condominiums are also occasionally available at Quail Hill, located within easy walking distance of the Pinehurst Village ($220,000-300,000), Aronimink, located near Lake Pinehurst, ($220,000-275,000), Cotswold, located on Linden Road, ($300,000-370,000), and the Pinehurst Village ($300,000-450,000).
Pinehurst NC Real Estate | NC Horse Farms | Pinehurst Real Estate | Pinehurst MLS