Compare Atlanta Public Schools!

Follow these steps to create a list of schools in a county ranked by various statistics.
1. First click "Compare Schools" at the bottom left.

2. Then select state. If you're on this site you probably want to select Georgia

3. Type in district name or select County in option #2 or #3.

4. Select elementary, middle or high.

5. When the results show up click "show all" so you don't have to click through multiple pages of results.

6. There are several tabs to click for various information. Click "test scores" or "students" to get to more choices. Click the "sort by" button at the top of the columns to rank the schools by the various columns.

7. Click the "Students" tab to get the "economically disadvantaged" or other demographic stats.

Other great sites for school information.
Georgia Public Policy Foundation
Georgia Department of Education You can dig down to individual school web sites where you'll have more information than you ever imagined.

They have a great "report card" that gives you detailed information. For comparisons, start here.

Hope you find this information useful. If you're in the home buying mode,
Find out how a buyer's agent can save you time and money. FREE!


I've been a Realtor for 12 years and my partner, Sandie Fisher, has been a Realtor for over 30 years. If you have any questions or suggestions, please give us a call.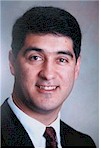 Tim Maitski
404-216-0472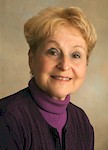 Sandie Fisher
404-457-2945
---
Who are we
and
What do we do?

We are real estate agents who advise and consult instead of "sell" and pressure.

We help you develop and execute a plan for buying or selling your home.
---
Free
Consultation
Or better yet. Just come in and talk with us. But come prepared to really tell us what your home dreams are. We'll listen closely. If we believe they're possible, we might be able to get them started towards reality. If not, maybe you can help tweak your dream a bit. Dreams are great but realized dreams are better.