Atlanta Paid Focus Groups
Market research companies actually pay you $50 to $150 to participate in focus groups. Feel free to use my
FREE list

that I compiled.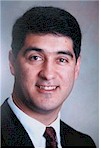 Several years ago I got a call from a market researcher who was looking for people who had bought a Subaru Outback recently. They wanted me to participate in a small two hour focus group after work. They said they would pay me $100 and feed me sandwiches and cookies. What a deal! I showed up, ate a sandwich, had a few soft drinks and gave my two cents about what I liked and didn't like about my Subaru. There was a professional moderator and about 8 other participants. It was a quick two hours and they paid me $100 in CASH.
A few months later a got a call and they wanted me to come in and participate in a focus group about some new Showtime cable program. It was a lot of fun and again I got paid in cash, this time $75. What an easy way to make money.
I figured that I'd try to find more of these market research companies and try to get invited to as many of these as possible. Here's a link to someone who has made a career out of participating in focus groups.
For those who want to try this out, here is my free list of companies that I found in the Atlanta area. Hope you find it useful.
Sincerely,
Tim Maitski
Atlanta Communities
www.HomeAtlanta.com
Free List of Atlanta Paid Focus Groups
(these links take you right to the sign up pages for these companies)
http://www.delve.com/respondent/Survey.asp
http://www.fieldwork.com/Participants.aspx
http://www.pvr-research.com/page/signup.aspx
http://www.schlesingerassociates.com/inspired_opinions.aspx
http://www.shareyourinsights.com/
http://www.superiordatabase.net/joinourdatabase.aspx
http://www.cmr-compass.com/index.php?option=com_form&Itemid=114
http://join.jacksonassociates.com/database.asp
http://www.savitzpanel.com/sp1.asp
http://www.focusgroup.com/availablestudies/atlantaga
http://macconnellresearch.com/registration.php
http://www.vlresearch.com/index_files/participantsignup.htm
Companies Paying You to Take Online Surveys
I just found this great web site that has great information about taking surveys online. She has a list of hundreds of companies, a great set of tips, and even a forum page. Go to http://www.amylynn.org/home/ It looks like it is the work of someone who is very passionate about this topic and knows it inside out.
Chicago Focus Groups Atlanta Focus Groups Boston Focus Groups Dallas Focus Groups Houston Focus Groups Los Angeles Focus Groups New Jersey Focus Groups New York Focus Groups Orlando Focus Groups Philadelphia Focus Groups Phoenix Focus Groups San Francisco Focus Groups San Diego Focus Groups Las Vegas Focus Groups Denver Focus Groups Tampa Focus Groups Seattle Focus Groups Minneapolis Focus Groups