1. Click here to go to the sign up page which will look like the image below.
First thing to do is to Unclick the Listingbook Mobile request and it will be easier because you won't have to set up a username and password at this point.
You can get the mobile app later.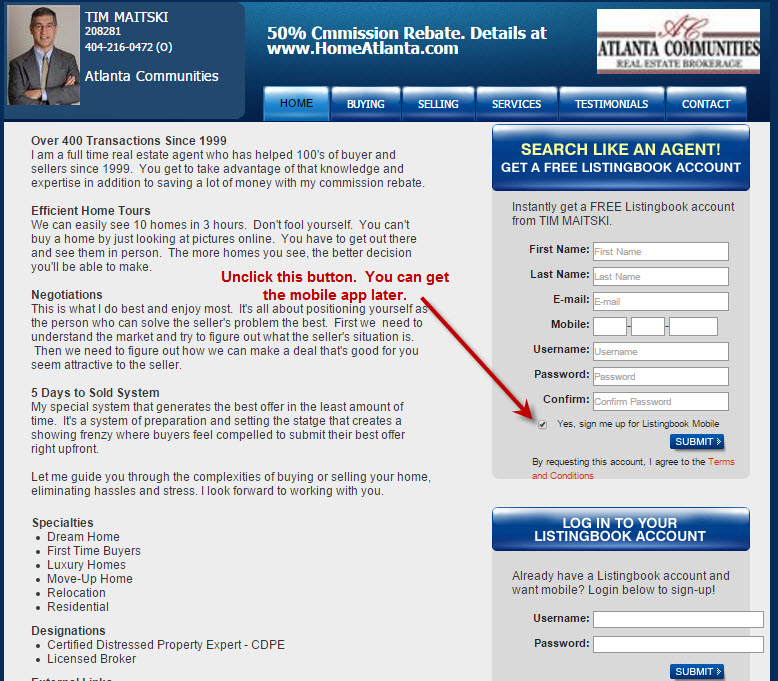 2. Just enter your name and email.
You don't have to input your phone number. I think they put that there because many agents around the country like to call up users immediately after they sign up and then try to sell their services as an agent. I don't do that. Of course I would like to be your agent but I'll let you call me when you are ready to start looking.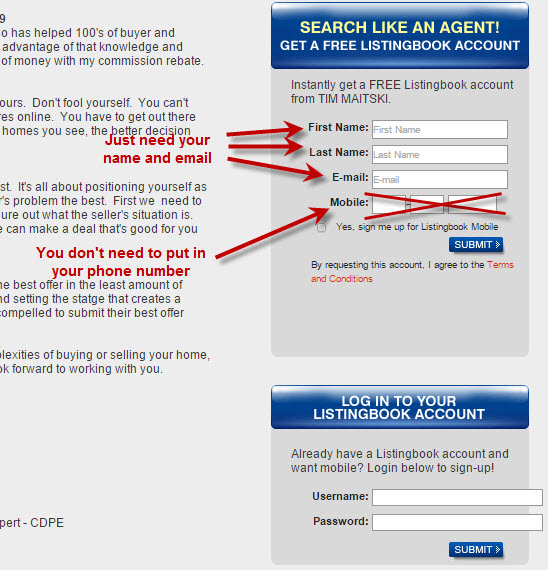 3. Click the Submit button and wait a few seconds until you see "Success" at the top.
Now what? The system doesn't tell you that you need to go check your email in order to activate your acccount.
So please go check your email. It might take a few minutes but it will come.
Check your spam folder just in case.
4. The email that is sent will be from "Listingbook Messenger"

5. Open the email and click "CONFIRM INVITATION"
You can read the rest if you want but you don't have to.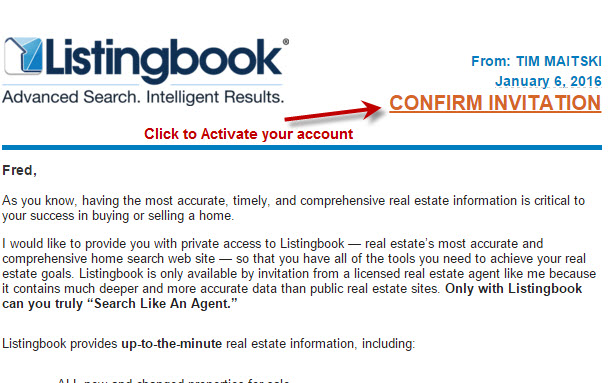 6. After you click "CONFIRM INVITATION" a welcome page will appear.
You don't have to fill any of this stuff out. Just click submit and you'll get to the next page.
If you do make specific choices on this page, it will not restrict your searching in any way.
All this does is automatically set up a Homefinder account which will send you daily reports based on your choices here.
You can set up a specific Homefinder later. Right now I'm sure you just want to play around a little and test the system.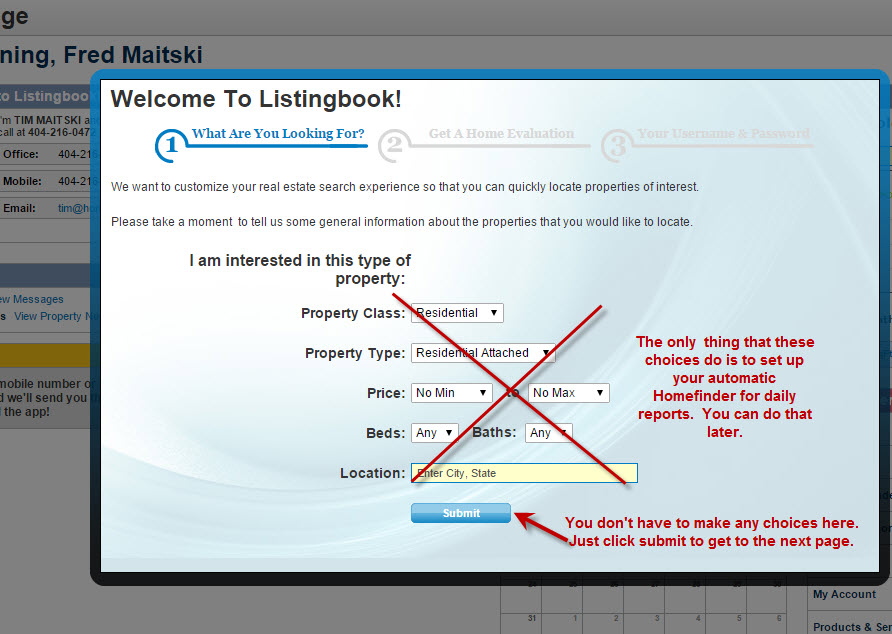 7. Another page will appear. Again, you don't need to fill any of this out.
Just click the "Skip This Step" button.
If you input your address, the system will automatically send you market reports for the market activity in your specific market area.
You can always set that up later if that is what you want. It's actually a pretty nice feature of the system that many do like.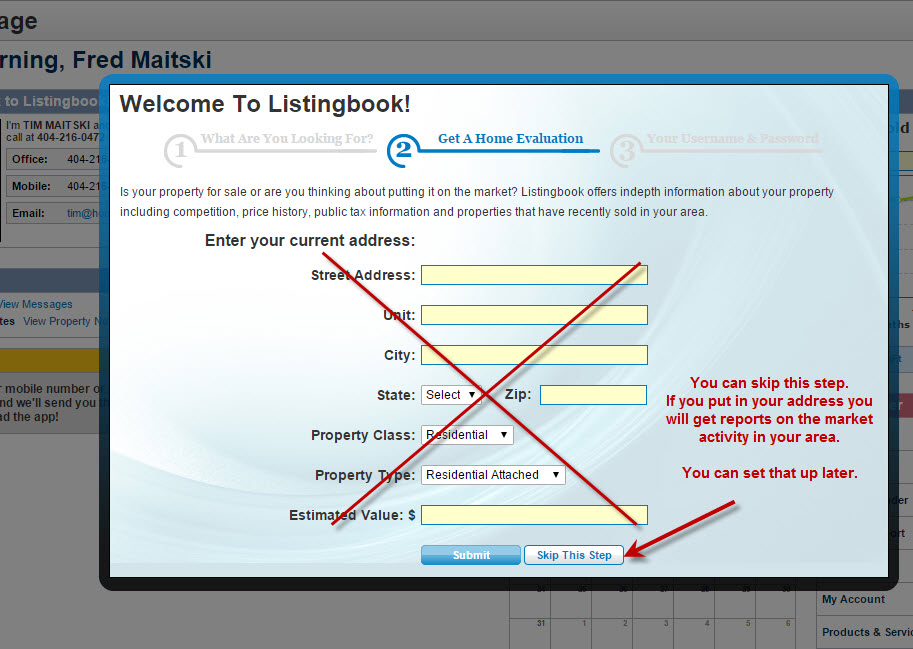 8. The next page that pops up is the one page you need to complete.
Just create a user name and a password that you'll remember.
If you have a common name it's likely that it is already being used by another user so keep trying until you find an unused name.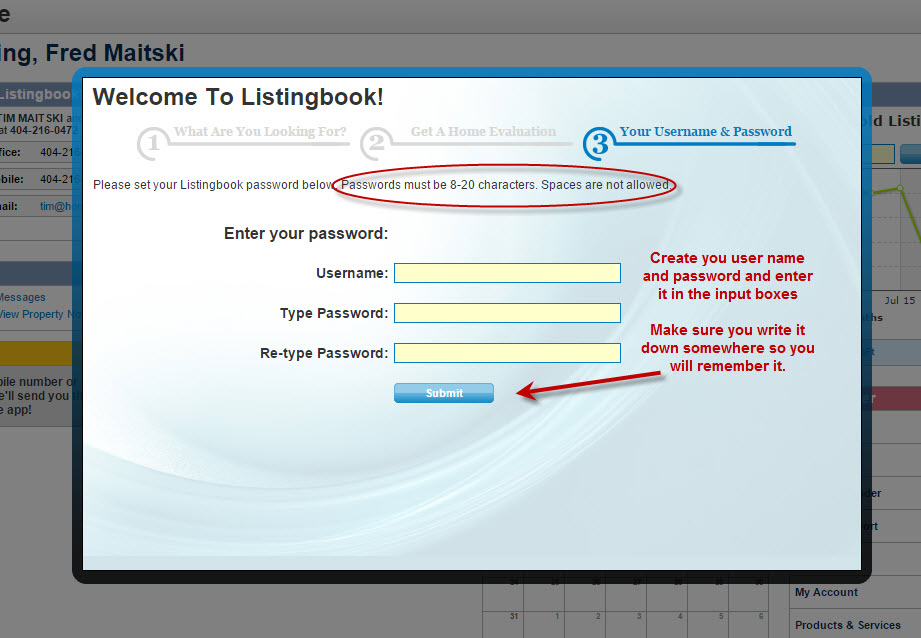 9. OK, that wasn't so bad.
Now you will be on your "Front Page" of your account. A video down below will start playing. I recommend that you take the few minutes to watch it. It will point out a lot of the special features that you might not recognize by just clicking around by yourself.
Since you probably just want to do some home searching, click the tab that says "Search"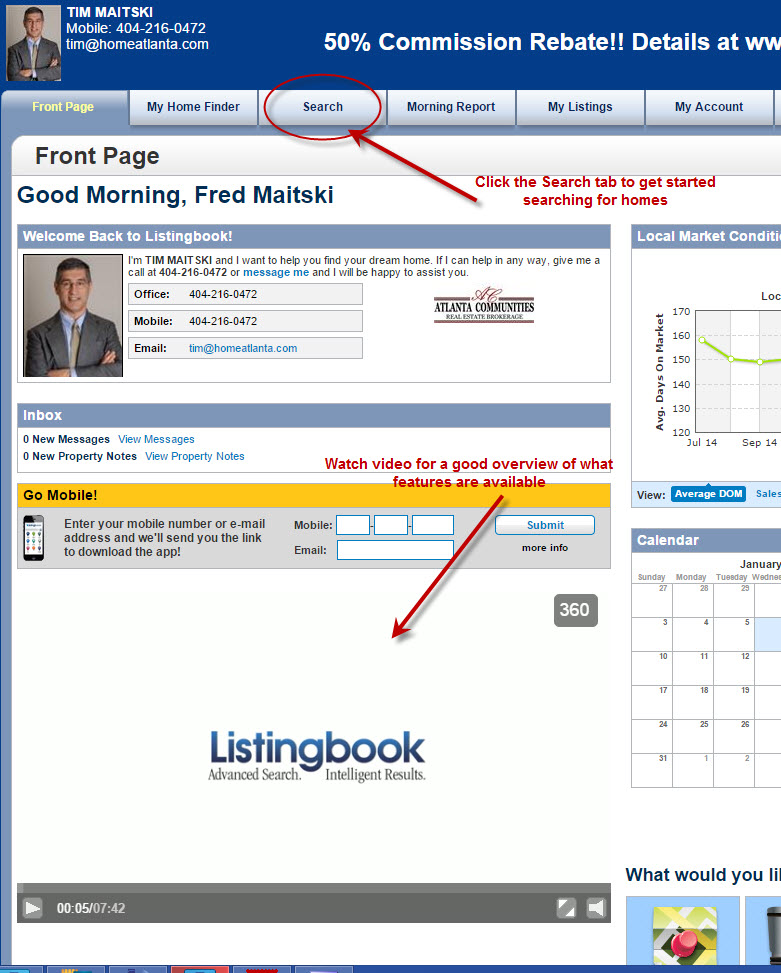 10. You first have to define the area that you want to search by either using the map tools or the location input box.
Click one of the "map pencils" at the left. The one that is curved will give you a curser that you can use to draw any shape that you'd like.
You can make detailed adjustments to the shape by clicking on the edge and then moving around any of the anchor points.
You can then select price and beds and baths to narrow things down a bit.
Remember to click the green Search button at the right to get the results.
Be patient. It can take a few seconds for results to appear.
You can click the home pictures or the house icon on the map for a full detailed listing sheet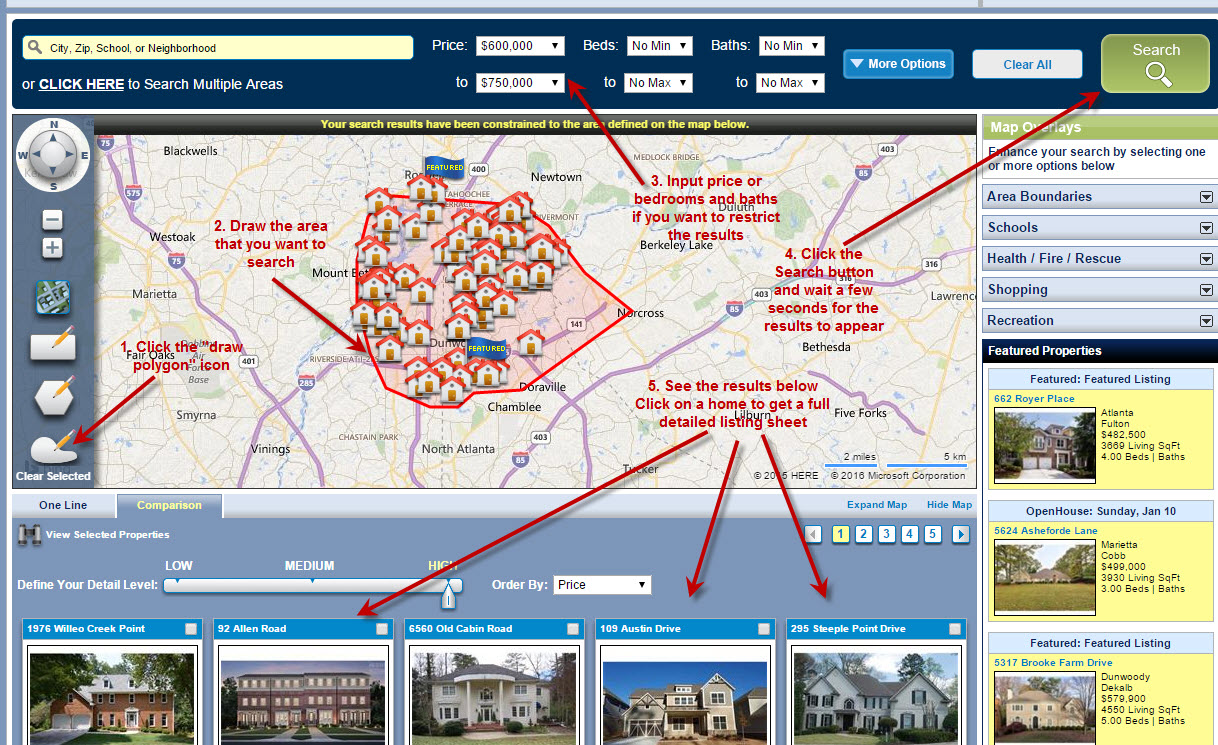 11. You can use the location input box to search by city, zip, school or subdivision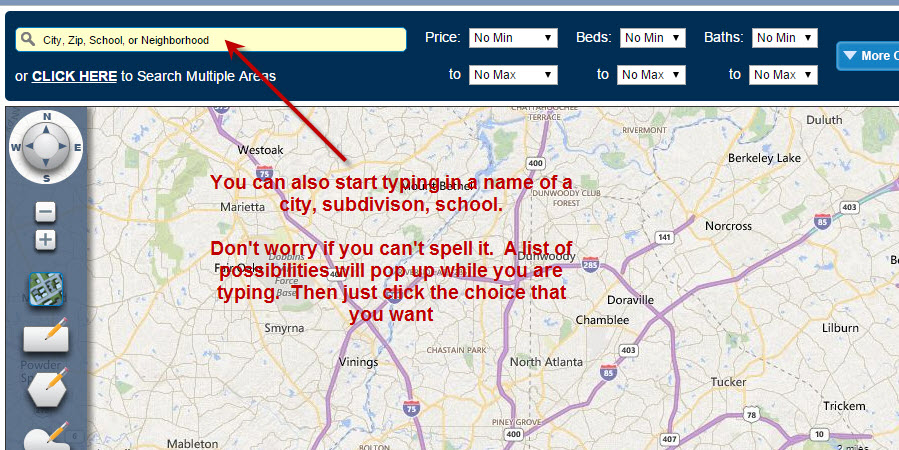 12. As you start typing, a menu list of possible options appears so you don't have to know exact spelling.
But make sure you actually select one of the choices from the list. If you just type "north springs" and forget to click the "north springs" option from the list, nothing will happen.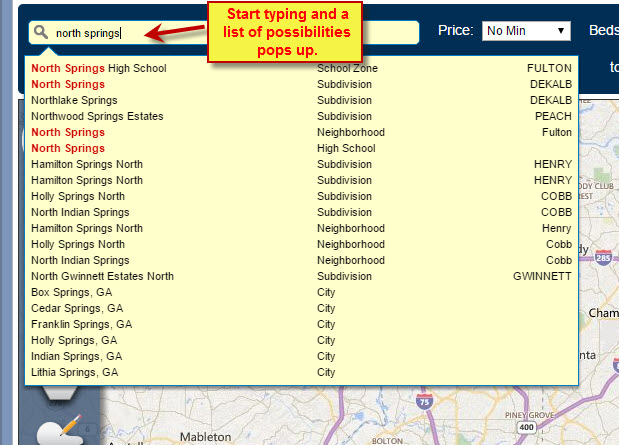 13. "More Options" is where the real power of searching like an agent is. Click the "More Options" to make all your options appear.