Ti

m Maitski 40

4-845-0265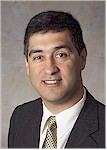 Beware of the agent with all the signs!
It can be dangerous to your wallet.
Have you ever driven through a neighborhood and seen one agent with most of the

homes

for sale? Your first thought might be that they must know a lot about the neighborhood. You might think it would be a good thing to deal directly with that agent if you decide to buy a home there.

If you want to get a good deal, stop! Think about it for a second.

Why would they want to negotiate a great deal for you? It's just going to bring down the prices in the neighborhood and make their other

homes

for sale look overpriced. And what if the agent lives in the neighborhood? Who wants prices in their neighborhood to go down? Not a listing agent who wants to develop a reputation for being able to get top dollar for

homes

in the neighborhood. Always consider the motivations of everyone involved in a transaction. You need to align yourself with someone who benefits when you benefit.

A buyer's agent who cares about their long term business wants you to get the best deal possible. Why? When you go to buy a bigger home in 5 years wouldn't you call the agent who helped you get a great deal on your current home? It's just that simple. more>

Sandie Fisher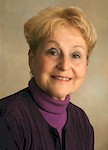 I've been in the real estate business since 1980 and never thought interest rates would be this low. There are a lot of homes on the market in Atlanta. With a little help from us you can get the home you've been dreaming of. Come in and see if we can help you find the right piece of Atlanta real estate. 404-845-0212
---
Angel Del Valle
770-337-2257.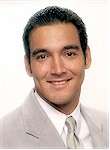 I joined Tim and Sandie in 2006.
I have 4 years of experience as a realtor in the metro-Atlanta area.
Prior to working as an agent, I was a loan officer for over 8 years at a couple of mortgage companies.
I was born and raised in Panama City, Panama and moved to Georgia to complete the English program at Georgia Tech. Then I proceeded to enter Southern Polytechnic Institute in Marietta with a tennis scholarship. I received a Bachelorís degree in Civil Engineering.
I enjoy playing the Georgia tennis leagues of ALTA and USTA level A1 (Soccer and classical guitar are my other passions). Tennis in my younger years actually allowed me to play in many cities and learn my way around Georgia.
I have been living in this beautiful state since January 1989 (17 years and counting!).
Currently, I reside in Marietta with my beautiful wife and our 2 wonderful boys.
I am fluent in Spanish and English and the Atlanta area!
Let me know what you are looking for either via e-mail at angeldelvalle@bellsouth.net or call me on my cell phone at (770) 337-2257.
---
Tony Patel 770-355-4300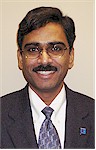 I joined Tim and Sandie this year after they helped me buy my current home and 8 investment properties in Alpharetta. I've been associated with real estate since 1982 as an architect, developer, investor and now Realtor. I'm a son of a structural engineer, grandson of a movie producer from Gujarat, India, the husband of a successful businesswoman, and father to a great son. Give me a call if you need help buying or selling a home in Atlanta.
770-355-4300
Atlanta REMAX Realtors
Who are we
and
What do we do?

We are Realtors who advise and consult instead of "sell" and pressure.

We help you develop and execute a plan for buying or selling your home.
---

How we Help Home Buyers
Plan
Search
Look and Compare
Negotiate contract
Attend inspections
Remove conditions
Prepare for move
Closing
After closing follow up

---

How We Help Home Sellers
Prepare plan of action
Advise on price
Prepare home
Market to public
Market to agents
Follow up feedback
Client updates
Negotiate contract
Negotiate inspection
Monitor removal of conditions
Prepare for closing
Attend closing
After closing follow up
---
How We Get Paid
Do you want a Taxi or a Limo ride?
Referral $$$$
---
Testimonials
Our clients say it better than we can. We know Atlanta real estate.
---
Our Newsletter,
Life is Great!
Here is our soon to be famous newsletter. Interesting stories and a lot of useful information to help you save time and money.

Compete for $50 Home Depot gift certificate by answering the monthly trivia question. Blockbuster gift card to everyone who responds with correct answer.
---
FREE
Consultation
Yes, you probably can do it all by yourself. Just like you could represent yourself in a court of law. But why make it hard on yourself. We are trained professionals who work with buyers and sellers everyday. We'll listen to your goals and hopefully show you different options you might not have thought of. Let's meet and talk about what's best for you.